杭州富阳惠宝汉威贸易有限公司
Correo electrónico:boway@bowaychina.com
teléfono:13801375160
automatic Pneumatic EVA binder machinery for the manufacture of notebooks
automatic Pneumatic EVA binder machinery for the manufacture of notebooks
Modelo: BW-T9
Cantidad mínima de pedido:1 unidad
Aceptar el pedido mínimo:Yes
Disponibilidad:300 unidad / El
Lugar original de origen:Shanghai or Ningbo
Plazo de entrega:In 15 days De
Descripción del producto
Place of Origin:CN;ZHE
Brand Name:Fullar ( BOWAY 's brother )
Condition:New
Warranty:1 Year
After-sales Service Provided:Engineers available to service machinery overseas
Voltage:AC220V(110V)+-10% 50Hz(60Hz)
Certification:ISO9001
Power(W):3100W
Dimension(L*W*H):1520*650*1160mm
Automatic Grade:Semi-Automatic
Weight:280Kg
Model Number:BW-T9
Type:Book glue binder
******The pricture and specifications are subject to change without prior notice. ******
******Any question, please confirm with our sales manager.******
******All rights of photos and imaging reserved by Boway. ******
Authentic  Boway in Office Equipment!!!
Beware   of   Imitations!!!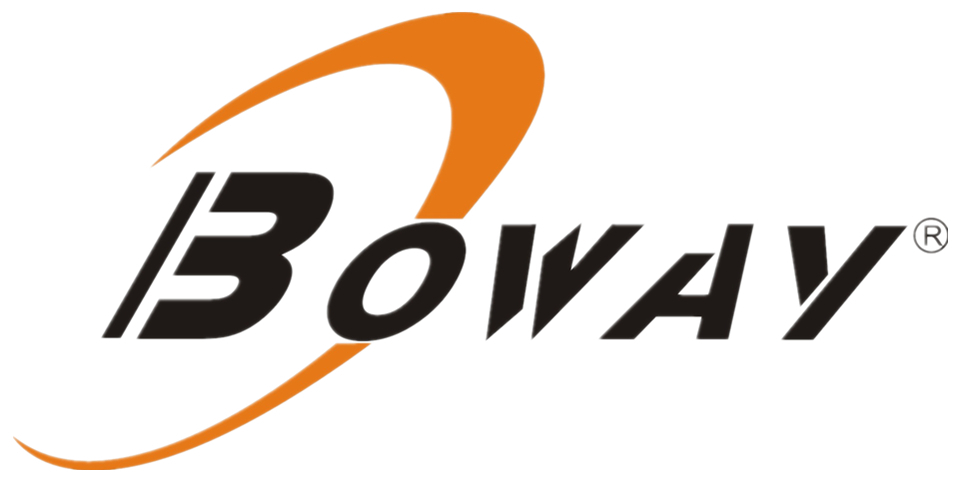 Welcome  to  Boway 
How  to  Choose  Your  Right  Items?
Book Binding by Glue
 

Model

T9 (EVA)

T9E (PUR)

 T9G (EVA-PUR)

 Book length

 420mm

 Book thickness

 58mm

 Speed

300-450 (book/hour)

200-300 (book/hour)

 200-300 (book/hour)

 Binding way

3 rollers

 seal

 seal

EVA-PUR Two glue boxes

/

/

 automatic switch

 2kgs glue box

/

√

√

 330g glue can

/

/

√

 Clean function

/

/

√

 Heat for glue cartridge(330g)

/

/

√

 Independent  High-power dust absorption

√

/

√

 Tidy device

√

/

√

Side Glue System

√

√

√

 Eject smoke system

√

/

√

 Melt time

about 40 mins

about 25 mins

about 25 mins

 Cutter

Milling +Notching knife

specified PUR milling cutters

  specified PUR milling cutters

 Book clamp

  automatical

 Cover clamp

  automatical

 Display

 7"colorful touch screen

 Clamp adjustment

  

√

 Open working table

  

√

 Book table

  

√

 Collect glue function

  

√

 hands-proofing device

  

√

 Working style

 pneumatic + electric

 Test book thickness

 

√

 Creasing unit

  Option

 Power

 AC220V(110V)+-10% 50Hz(60Hz) 3100W

 AC220V(110V)+-10% 50Hz(60Hz) 3100W

 AC220V(110V)+-10% 50Hz(60Hz)

3800W

 Machine size

 1520*650*1160mm

 1520*650*1160mm

 1520*650*1160mm

 Net weight

280Kg

300Kg

 300kgs
♦ Smart control, 7"colorful touch screen, Chinese and English Language support
♦ Built-in closed PUR glue system, pressurized sealing tank for glue 2kgs and cartridge 330g,  both back and side gluing
♦ Patented nozzle appplication structure, easy to clean.
♦ Two glue tanks for EVA & PUR(only T9G), easy swift on demond, meanwhile, EVA can be used as cleaner
♦ Concerning spare parts be Teflon coated,easy to clean
♦ Mute air pump ensures quite operation for office use inductive touch to open the book carriage.
♦ Smart control the gluing on two end of book spine, no need trimming after bind
♦ Smoke extractor, protect work environment.
♦ On-line work with our Auto-creaserK330C
   Auto read out the thickness of book to crease spine lines and opening lines (Please click the ending page's
   picture fr.K330C)
♦ Quick book dryer rack
♦ Air Pump (only T9E/T9G)
♦ New heavy-duty structure
♦ The patent of new glue heads design.
♦ Independently clean system.
♦ New patent of pneumatic technology.
♦ New patent of sprayer glue system.
♦ New patent of intelligent side glue technology.
♦ Patent of prevent clamping hand technology.
♦ Patent of worktable.
♦ 3 binding mode.
♦ automatic book thickness gauge.
♦ Cleansing facility.
♦ Intelligent control.
♦ Brand new heavy-duty design.
♦ Easy scoring on-line (Optional Unit : Y8,Creaser Partner : K330C )
♦ Open flat brand new cover location device.
♦ Adjustable cover clamping station.
♦ Auto-side glue.
♦ Non-glue ends  control.  

Trading Terms
Terms of payment
T/T, L/C, Westion Union.
Terms of trade
FOB, CFR, CIF
Mode of transportation
By Sea,  By Air
Port of shipment
Shanghai or Ningbo
Rerfence date of delivery

About 15 days, Instant supply

of hot-selling products
About Shipment
Certificate of Fumigation
√
Certificate of Original

CO, FORM A, FORM F, FORM E etc.

Guarantee customer to import goods

at the preferential tariff rate

Certificate of Inspection
√
Documents Authentication
√
I. Agents Tranining
II. Warranty
We provide one-year limited warranty for all machines from the date of purchase
1. Our warranty covers only those defects which arise as a result of normal use of the product, and the bellows not apply to any:
u       Improper or inadequate maintenance
u       Misusage and mishandling
u       Damaged by a wrong voltage use
u      Physical damage(for example, dropping the parts on the floor or into water, broken case, etc)
2. What is the repair, exchange & refund policy?
Exchange and refund only on big defective units (beyond repair).For buyers' used machines, we only can support repair service.
Repair: We provide free spare parts (just include the main board and motor) within the warranty period. Buyer should provide serial number and photos of defective machines, but buyer should pay the shipment charges and return us the broken parts.
Exchange: If you reported problem to us in one month on arrival of the machine, we accept the exchange. Buyer needs pay the ship back sea freight and the sea freight for new machine.
Refund: If you reported problem to us in one week on arrival of machines, we accept the refund, but we only refund you the payment after receiving the returned goods.
3. What about when one year warranty over time?
We still offer the repair service to you when the warranty time is over, even we can offer you the repair service in the whole life of machine.
4. How to support you when you purchase our machine in first time?
When you meet the problem of our machine under the situation that you are not familiar with our machines.
Do not worry, we can offer:
u        User Manual in English
u        Operation Video
u         Support on-line
u        You can send your technician to our factory to attend the skill training.
Customers  and  Us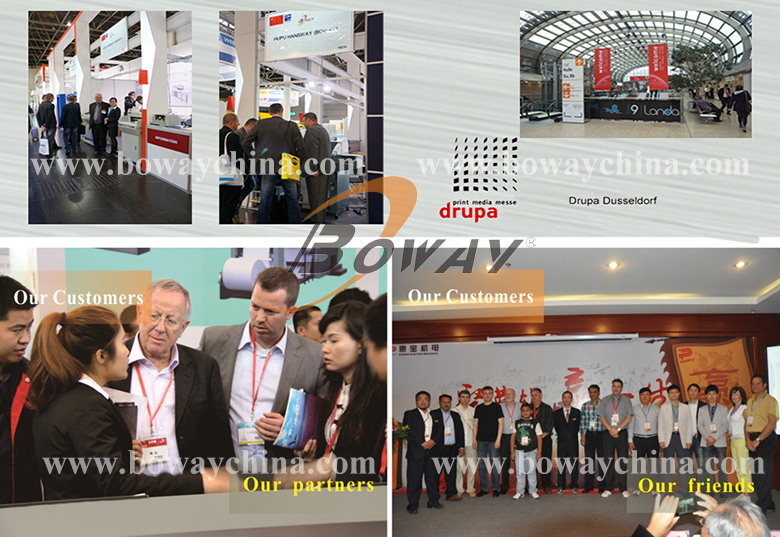 FAQ
1.What's the product range?
Post press machine,such as Perfect glue binder, paper cutter, Roll laminator, UV coator machine and
some small office equipment.
2.Are you a manufacture?
Yes, we are in Hangzhou which middle of shanghai and Ningbo
3.What is the minimum quantity for order?
5 pcs or 10000 USD for order.
4.Do you have stock product to sell?
Maybe , It's depend on which machine ,you like? 
5.Do you inspect the finished products?
Yes, Each step of production products will be camed out inspection by QC department before shipping.
6.How do you ship the finished products?
By Sea
By Plane
By courier, TNT , DHL, Fedex, UPS Etc
7.What's the Payment term?
Payment term: T/T before shipment.
We accept payment via the Paypal /Western union/TT, you can choose as you like.
8.What's the delivery time?
Within 15 days after get the payment
automatic Pneumatic EVA binder machinery for the manufacture of notebooks